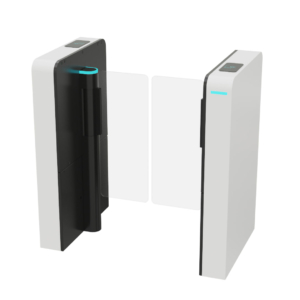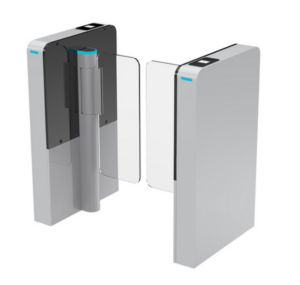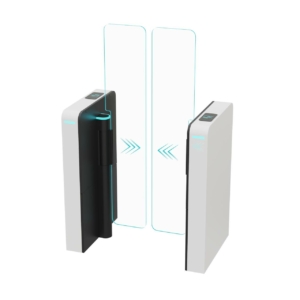 GALEA XS combines all the advantages of the GALEA model with new engineering solutions. The redesigned shaft is a huge advantage over other high-speed lanes on the market. The width of the side housing is adjusted to 110 mm. It makes the GALEA XS model suitable for any building with a limited space environment. It can operate in our two models: normally closed and normally open. The high security glass sheets prevent unauthorized access. The Tenable top cable is equipped with a card reader and an LED display.
Advantages
The width of the GALEA XS cabin is only 110 mm;
GALEA XS is equipped with sensors for the detection of heeling;
Successful combination of low price and high quality;
Customized surface finish and top cover;
Stable housing suitable for high traffic areas;
Solution for disabled and PRM access;
Can be integrated with any type of access control system;
Low energy consumption;
Low noise system operation;
Can be mounted on a mobile platform.
Standard:
Wired remote control panel.