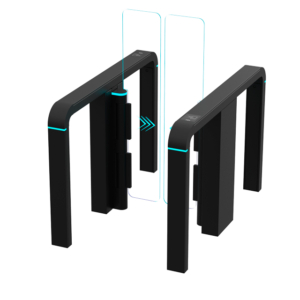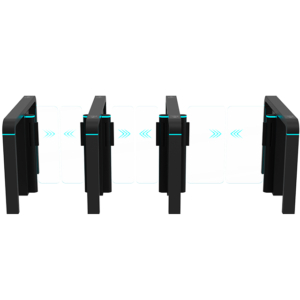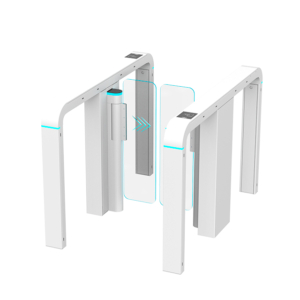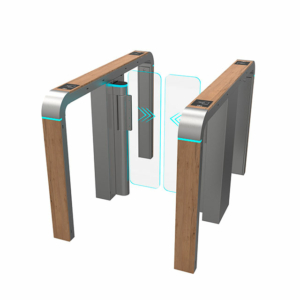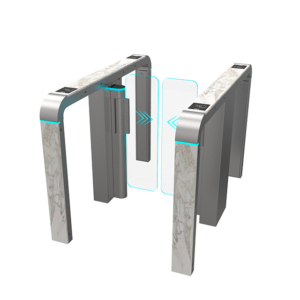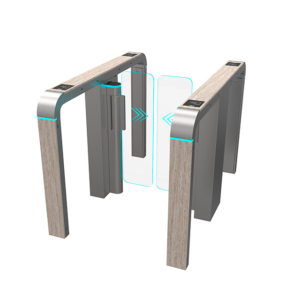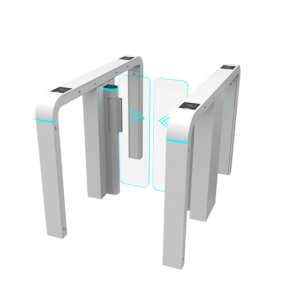 Galea S high-speed passageways feature fast-moving, half-height casements to ensure smooth passage. Galéa S is ideally suited for areas requiring physical access control. It is also equipped with optical sensors
to detect and prevent tailgating. Its contemporary design, appearance and multiple functionalities make Galéa S suitable for a wide variety of building entrances, such as banks, business centers, offices, cultural centers, museums, exhibitions, public services, government buildings, high-end shopping malls, hotels, train stations, airports, etc. ….
Reliable BMDrive® motor with powerful BLDC gearing ensures long-term maintenance-free operation;
Ultra fast opening and closing time, 0.7s (550mm) 1s (900mm) per movement;
Stable main body for high traffic areas;
Robust DeadLock® locking system prevents manual opening in case of vandalism;
Low energy consumption;
Syncrosyc® self-diagnostic system, detects errors and malfunctions
Advanced anti-fraud and single passage detection system Unisyc®.
Wired or wifi remote control panel (optional).
Performance de longue durée, grande fiabilité de fonctionnement et réponse rapide.
L'ensemble du système fonctionne sans heurts, peu de bruit, pas d'impact mécanique.
Possibilité de sélectionner un sens unique ou bidirectionnel.
Fonction de réinitialisation automatique : les bras oscillants se verrouillent automatiquement dans les 5 secondes (réglable) si le passager tarde à entrer.
Lorsque le courant est coupé, les bras pivotants s'ouvrent automatiquement, conforme aux exigences de sécurité incendie.
Indicateur LED (rouge = signifie pas d'entrée ; vert = signifie entrée).
Fonctions d'alarme par capteur infrarouge, en cas d'intrusion illégale et passage en sens inverse. Fonction anti-intrusion, la porte rapide est verrouillée automatiquement jusqu'à l'entrée d'un signal d'ouverture valide.
Fonction anti-retour, le couloir rapide émet une alarme si quelqu'un veut entrer dans le sens inverse.
Fonction anti-traînage, le portillon déclenche une alarme si quelqu'un veut entrer sans autorisation.
Fonction anticollision et anti-coup, le GALEA est conçu avec un mécanisme consolidé et plus durable, haute résistance aux chocs.
Mécanisme d'autoprotection : le bras se réinitialise automatiquement s'il est en position ouvert. Son mouvement ne sera pas endommagé même après un choc.
Vitesse d'ouverture et de fermeture la plus rapide, 1 seconde. La vitesse d'ouverture et de fermeture peut être ajustée.
Facile à installer et à entretenir
Garantie de 2 ans.