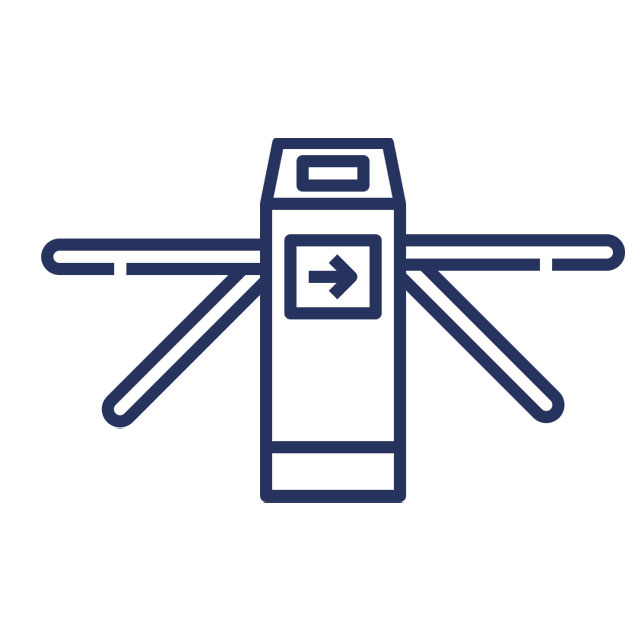 The Tezey twin turnstile is another solution in the tripod series. The design is a good solution to optimize the project budget and maximize the space on the installation site. The anti-panic / anti-fall function is provided in this type of motorized turnstile. Modification for outdoor installation is also available.
Benefits
Bi-directional motorized tripod turnstile with release function.
High quality at a cost-effective price.
Integration with all types of access control and identification systems.
Low energy consumption.
Panic / Bar Drop function with automatic reset.
Quiet whisper, quiet operation.
Optional indoor or outdoor housing types.
Wide range of accessories.
Backup battery connection available.
Complete accessory kit as standard.