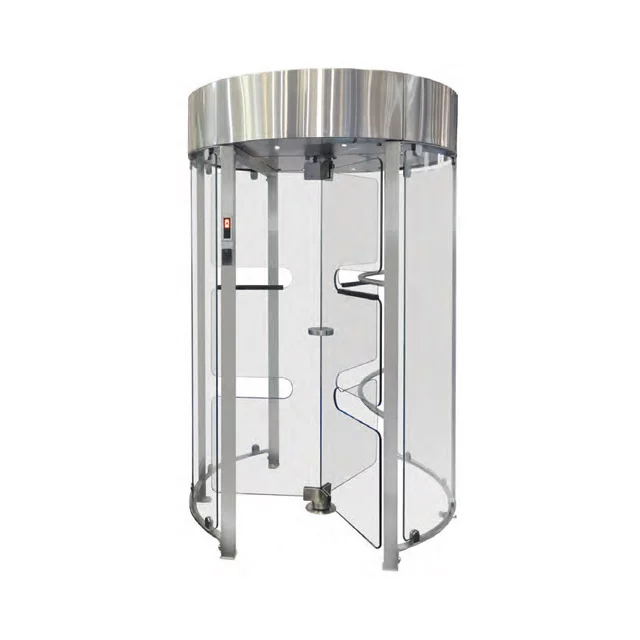 TURN GLASS is a glass turnstile intended for indoor applications requiring the integration of an access control system. This motorized pedestrian door combines glass and stainless steel design elements. As a result, we have a space and cost saving aesthetic performance product. This type can be a perfect alternative to revolving doors.
Security revolving doors TURN GLASS have become an essential element in modern buildings. With their sleek design and convenient functionality, these automated doors provide effective access control while facilitating the flow of people. A motorized access control gate, such as a motorized swing gate, perfectly complements an automatic revolving door. These systems ensure optimal security by restricting access to authorized persons only.
In addition to their security aspect, automatic revolving doors are also appreciated for their aesthetics and ease of use. They create a positive first impression by welcoming visitors in an elegant manner. In addition, they allow smooth circulation while avoiding congestion during rush hours.
The price of an automatic revolving door can vary depending on several factors, such as size, additional features and complexity of installation. However, the advantages they offer in terms of security and practicality make them a profitable investment for many establishments.
A motorized access control gate is an ideal solution to ensure effective access control in public and private buildings. Their combination offers increased safety while facilitating the movement of people. With options to suit different budgets, these systems have become essential for modern construction.