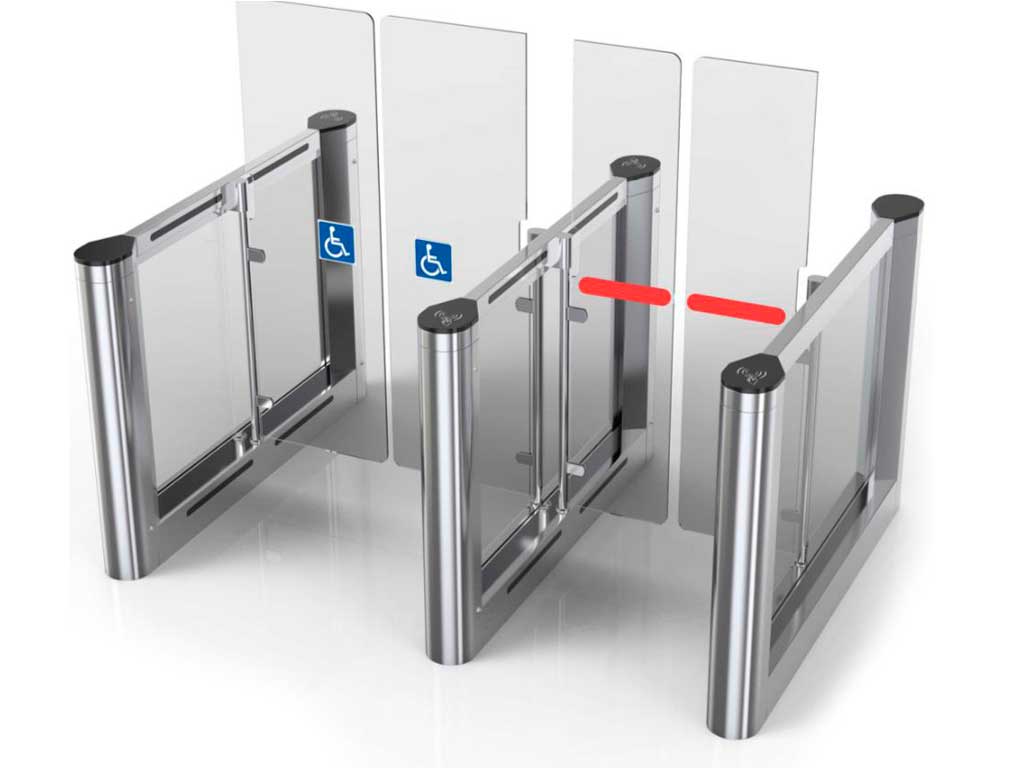 GALEA H is a special version of the GALEA series, with high availability doors, up to 1800 mm from the floor. This avoids the transfer over the fast passage, as well as any jumping passage. A special design allows a passage at 900 mm which can be used for people with special needs. At the same time, both dimensions (door height and passage width) can be adapted to the customer's needs. The wings are made of tempered Securit glass, but can also be made of polycarbonate or metal tube (to have anti-vandal devices).
Slaving to all access control systems on the market, integration of sensors such as biometric readers, badges, QR codes, cameras…
Advantages
GALEA H is equipped with sensors for the detection of tailgating;
Successful combination of affordable price and high quality;
Customization of the surface finish and top cover;
Stable and suitable for high traffic areas;
Solution for disabled and PRM access;
Can be integrated into any type of access control system;
Low energy consumption;
Low noise system operation;
Can be mounted on a mobile platform (FB Mecasystem Frame-M).
Standard:
Wired remote control panel.