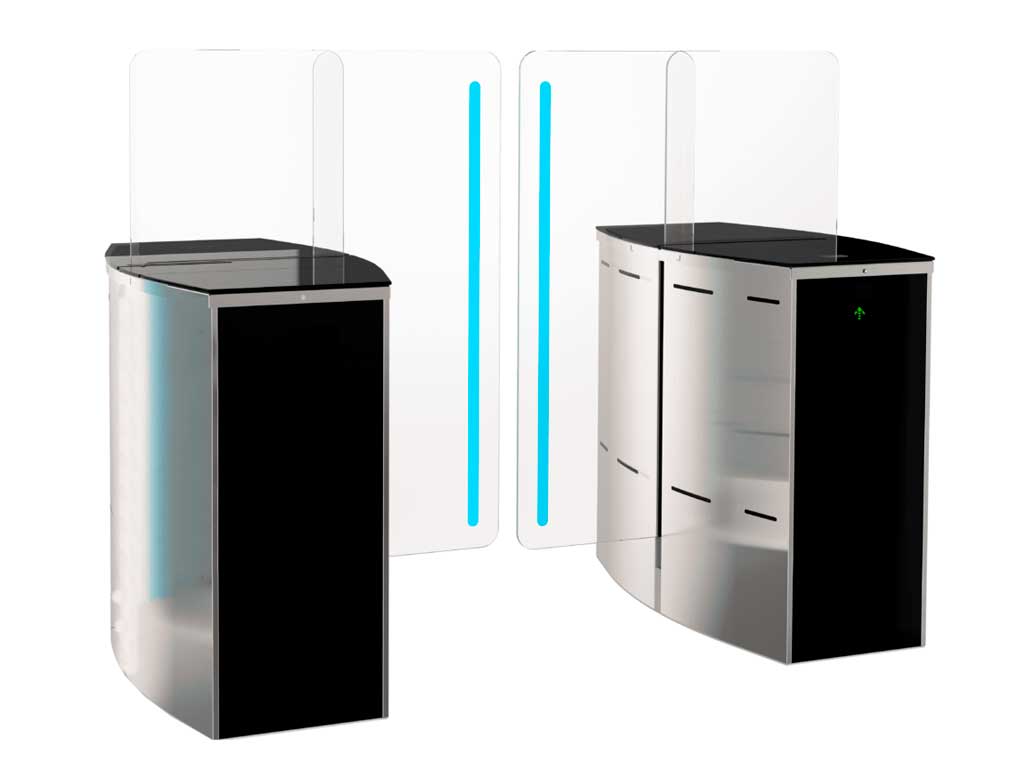 BELLEVILLE is ideally suited in areas where there is a need for independent security, as the upper windows prevent vaulting over the turnstile. The BELLEVILLE is also equipped with optical sensors to prevent tailgating. The contemporary design, appearance and functionality makes the BELLEVILLE suitable for a variety of building entrances, such as banks, utility companies, high-end commercial buildings, hotels, train stations, airports, etc. Access can be controlled by a variety of sensors including card readers, biometric readers or by our control panel. Optional customization includes integration of LCD displays, card collectors and multi-technology readers.
Benefits
BELLEVILLE equipped with sensors to detect tailgating;
Successful combination of affordability and high quality;
Customized surface finish and top cover;
Stable main body suitable for high traffic areas;
Solution for disabled and PRM access;
Can be integrated with any type of access control system
Low energy consumption;
Low noise system operation;
Can be mounted on a mobile platform.
Wired remote control panel.