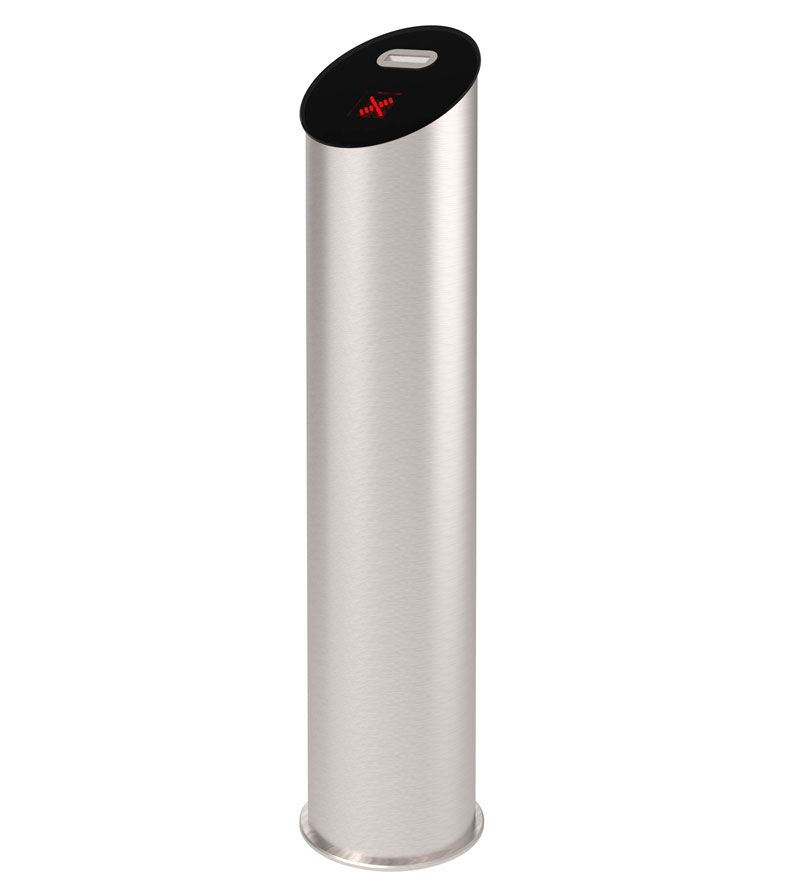 Our Card Collector is an effective solution for organizing the collection of cards from temporary pedestrian visitors when leaving a site or before passing to an open space. The elegant and modern design of our collector totem allows you to collect and store badges, such as credit cards, by swallowing.
Collector or card swallower, the indicator light located under the beautiful glass cover indicates the status of the system (access denied or granted). An integrated card reader for permanent staff is available upon request.
These solutions, suitable for all access controls, can be used simply and efficiently to systematically recover access badges temporarily entrusted to certain users. Ideal for sites welcoming visitors such as administrative centers, office buildings, sports complexes, aquatic centers, swimming pools, ice rinks, museums, etc.